Yokemate of Keyboards
Posts: 2720 from 2003/2/24
The rainbow checkmark was in all the Kickstart boot images post v1.3, in fact the "boing ball" was never used here at all until Hyperion did so very recently (and highlighting the switch in the feature list of updates).
I'd say that the rainbow checkmark is very much associated with Amiga. Many demos, much graphics, etc, throughout history testifies of this. Especially among people using the *Commodore* Amiga's (and then left), who will probably remember and put the checkmark design mark at a similar brand recognition level as the C= or Atari's logotype. Those people will probably recognize the boing ball as well, but not necessarily as an Amiga design mark, but perhaps more because of the historical A1000 demo. The "boing ball" as a design mark is more associated with post-Commodore (especially 3.5/3.9 boxes, "Powered By Amiga" stickers etc) and "NG" stuff in general I would say, and (today) Hyperion's OS4 in particular.
In fact, the "
Amiga History
" website even show the post-Commodore "Amiga Technologies" using the design mark on manuals...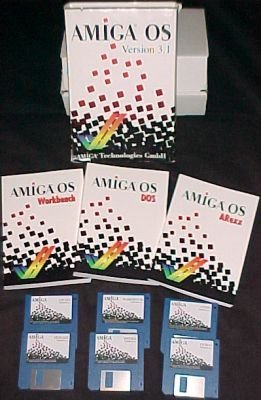 ...and only with the later "Amiga International" the boing ball was introduced.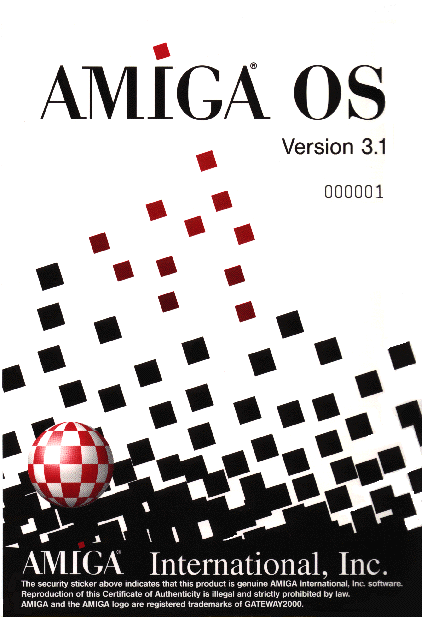 The Commodore (or rather Village Tronic Marketing) manuals didn't use neither the rainbow checkmark (though a "rainbow" is kind of there) nor the boing ball, but instead seems to be focusing on the mark "AMIGA" written in ITC Garamond Italic (?) font...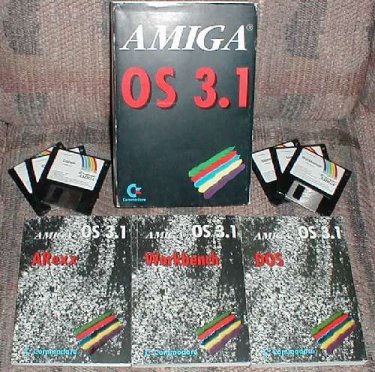 ...but again, the checkmark has been in the boot-screen since 1991(?)...
The "Amiga.org" logo kind of sums it up I think...
BTW, the 2.0-3.1 (using the check-mark in the KS boot-screen) has been real products on the market the whole time, and continue to be so today.
Edit:
Oh, of course, the rainbow checkmark was also on the very front of the first Amiga made, the A1000. On the front cover of the actual product, on the cardboard box, on the floppy disks, and on the user manual. Doesn't get more "original design mark" than that, right?
Rainbow checkmark and boing ball from the same original machine. But the checkmark as a design mark used on actual products, and the boing ball merely as a tech demo for a show.
MorphOS is Amiga
done right!
MorphOS NG will be AROS
done right!